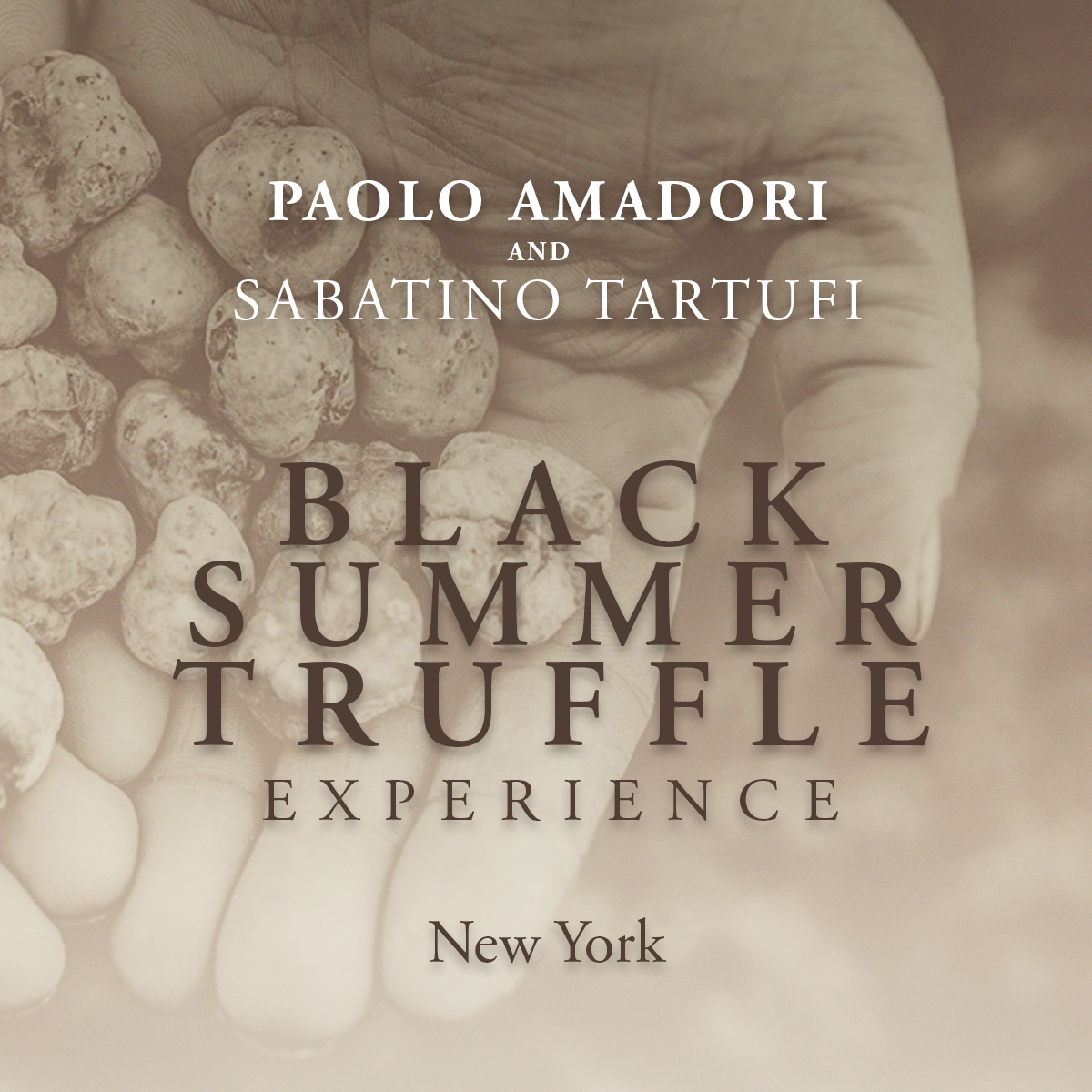 18 Jun

summer black truffle in NYC
Paolo Amadori and Sabatino Tartufi
Black summer truffle experience.
Friendship and good food in New York City
The success of the collaboration between Paolo Amadori and Sabatino Tartufi continues, on the occasion of the 65th Summer Fancy Food in NYC.
The events will open with a unique evening at The James Beard Foundation where Paolo, ambassador of Italian cuisine, will cook a menu to celebrate the taste and the surprising aromas of the Black Summer Truffle.
In partnership with SABATINO TARTUFI NY